A Widow's (Meghan Dillon) fireman husband (he's called Body, played by Steven Meeks) dies trying, without success, to rescue a Child (DJ Price) trapped in a burning building. Instead of letting his Soul (Brian Canup) ascend to heaven, she keeps him in what looks like a coffin but is really a grandfather clock. She desperately needs him there with her. Though he appreciates their goodnight hug, he would rather be Elsewhere. Besides, he's in an awkward position, to put it mildly, playing the third wheel when the Wooer (Luis Castilleja) comes a-calling. In spite of a promising set up and Naomi Kasahara's dreamy set design, several annoying plot sequences and an unfulfilled script derail the production. As a result, Noah Haidle's one-act Vigils, directed by Olivia Trevino for the Long Beach Playhouse's Studio Theatre, tries but can't quite recount the touching story, told in flashbacks, of the Widow's despair.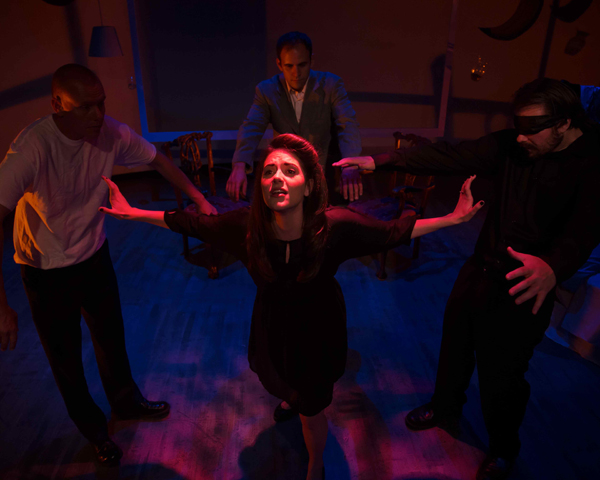 You can understand the shock of her husband's death. Upon hearing the news, she tried to kill herself. It's harder, though, to understand her grief. Is it genuine grief at her loss or is it just selfish behavior that won't let her let him let her move on? Dillon's Widow doesn't give us a compelling argument either way. Canup's Soul, however, is clear on the matter: after two years, it was time to leave. Sure, the couple was flawed; their marriage was on the verge of crumbling. They were haunted by memories of dead children: she from her miscarriage, he (in the person of his Body) from the Child he couldn't save. The couple bickered the morning of his death. A lot of the friction between them was centered on sex. As we gloriously learned, he was a serial masturbator and premature ejaculator. Whether this was because of the miscarriage the Widow suffered, having gotten pregnant the first time they met (and which occasioned a quick marriage, after which he became a fireman and didn't go to college), we can only speculate. Affectionate moments are few and far between while their firestorms took up a good part of the production.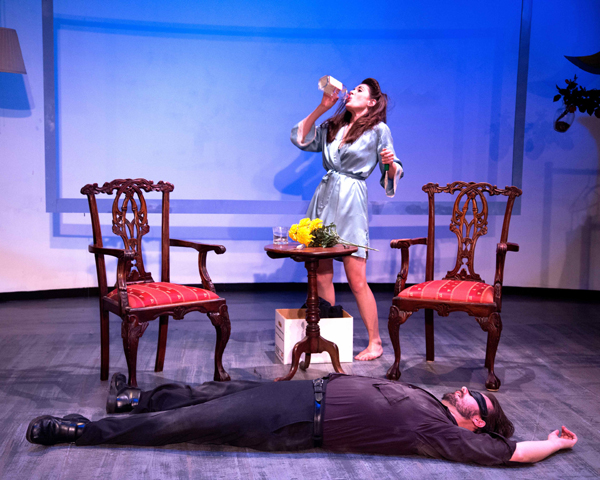 These firestorms (emotional as well as the Body's actual death) get played over and over and over again because, as The Soul tells us, memory doesn't unfold as a series of flashbacks but as intrusions not governed by logic (or, as is the case here, by narrative flow). We get a hint of this early on: the Soul's coffin grandfather clock doesn't have any minute or hour hands. Story-wise this translates to scenes getting repeated at least twice and sometimes three times, to no effective purpose. This makes a short production (75 minutes) feel both too long and empty.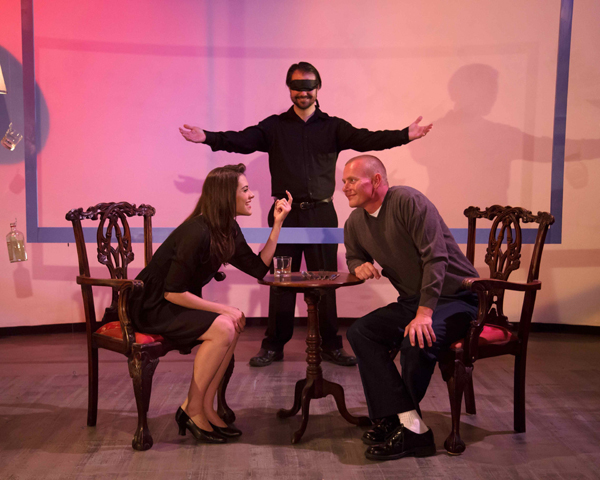 The performances are solid but, with an unanchored, not fully developed script, there's no connection between the actors. They feel more like heartless stars that follow a prescribed, relentless orbit than like people, for better or worse, with any kind of emotional connection.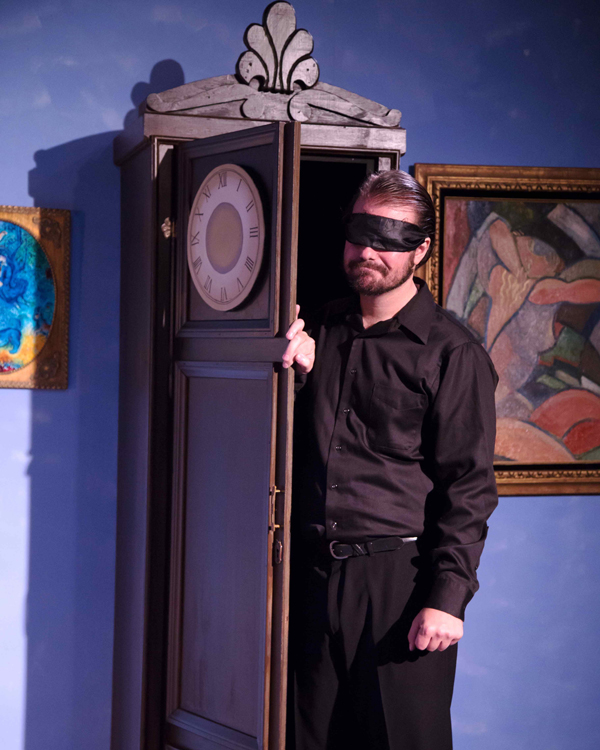 Performances are 8pm, Friday and Saturday, 2pm, Sunday. The show runs until July 13. Tickets are $14-24. The Playhouse is located at 5021 E. Anaheim Street, Long Beach. For more information, call (562) 494-1014 or visit www.lbplayhouse.org.