Photos courtesy of Rich Clark
In "If You're Watching This, I'm Dead," written and performed by Lisa Cole, directed by Marcella Hawk, and staged at the Elephant Stage's Studio Theatre in conjunction with the Hollywood Fringe Festival, Cole makes a video testament for the people she's leaving behind. It's a thoughtful endeavor as well as a practical one. She's telegenic: cheery and exuberant, in the pink of health, limbering about the stage like a yoga instructor who just nibbled on a free sample at Whole Foods. As we shortly learn, though, she's not on the verge of suicide. Nor is she dying, unless it's an unlikely death by car or plane crash, in which case we should all make testament videos.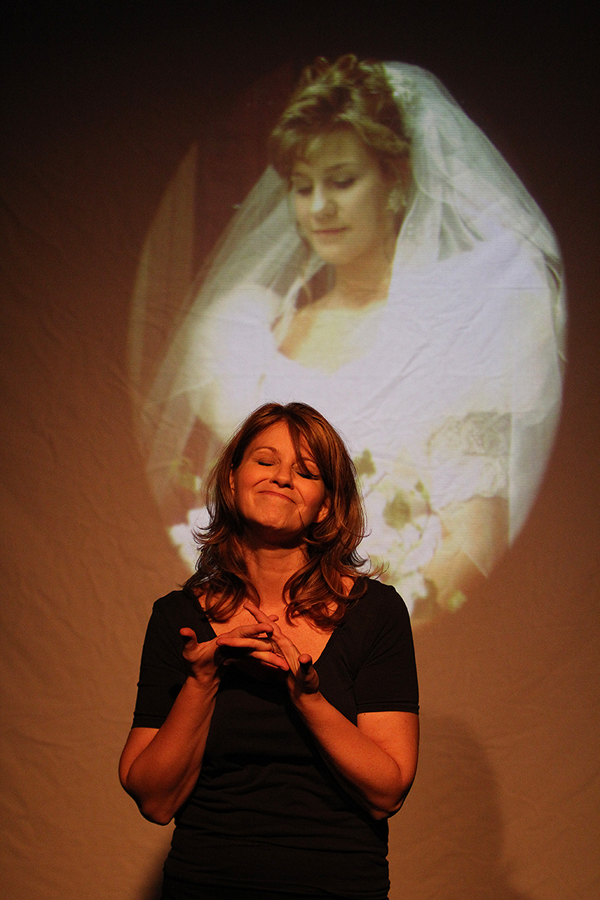 Why then, does she make the video? At least why does she make it so, um, prematurely? She makes them because, as we learn, she's so thankful for her life-to-date. She's a survivor who manages to wear her heart on her sleeve. Though it's not along the lines of, say, David Copperfield, her story's quite the saga: an unreliable father; an abusive, alcoholic grandmother, a checkered job history (fish factory worker, stripper, professional game show contestant: all of which suggest the usual string of day jobs of someone trying to make it as an actress on both coasts.)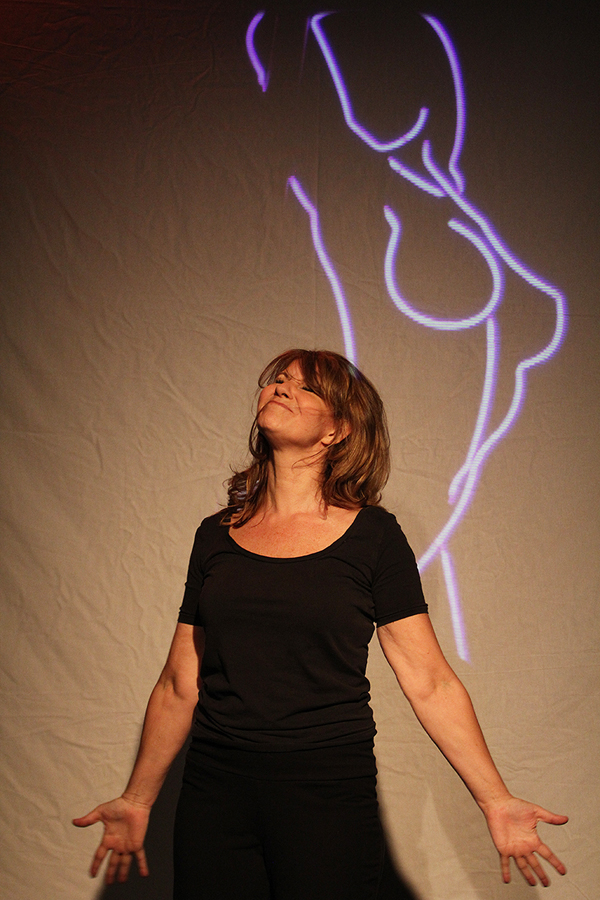 It's a daring, open-wound production, the woman on stage equivalent of Montaigne's warts-and-all "Essays." The character (the actress too, no doubt) learns valuable life lessons from her experiences-to-date. They have, in fact, given her the material from which she produces the video. Being able to engage with her life fully and sincerely, being able to find the humor in everything that happened to her, she can step back and use that material as the gist of her story. By the end, she's still headstrong, somehow not jaded, able to laugh at life's big joke, ready to plunge into the next half of her life, by which time she'll have to update the video, provided she's still with us and, God help us, we're still with her. Periodic updates would be welcome.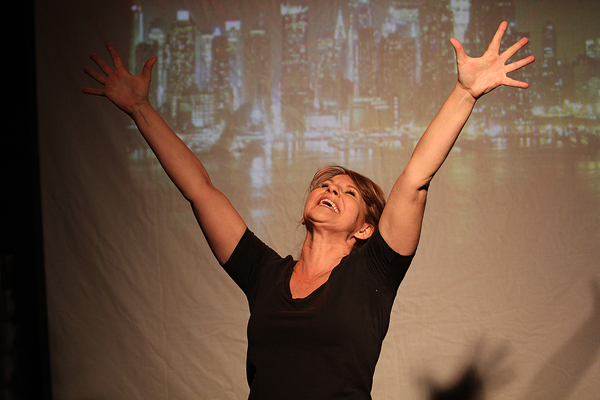 The presentation is compelling. On the left side of the stage, she's in front of a video camera, her talking head image projected onto a monitor that faces us. On the rest of the stage, she elaborates on the bits we've just seen transmitted live onto the screen. Amazing is the utter disconnect between a videographed recitation of gratitude and the visceral experiences that prompted it. It feels like a reality show, unstudied, unrehearsed, and unscripted, which presumably would be the tone and structure of such an enterprise.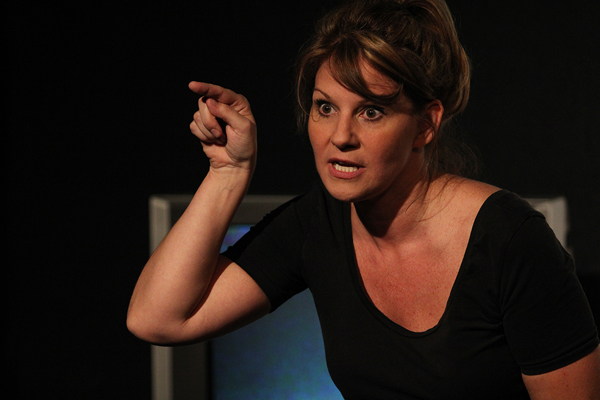 See the production for its frankness, it adorableness. See it for the way it gets us to distance ourselves from the events of our lives and consider them as something distinct from our prosaic daily grind. Why? Because, in the words of her mother, "It's all fair game if it's in the name of art."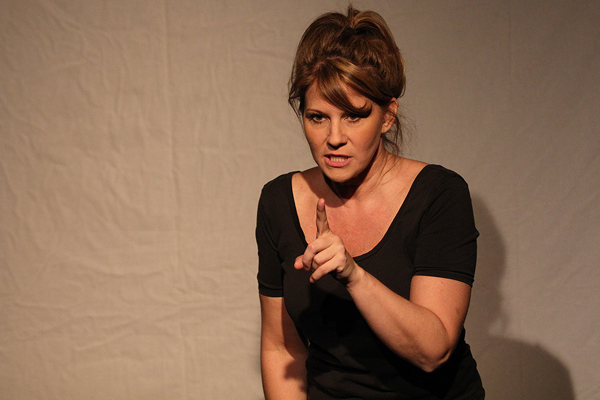 Performances are 9pm, Sunday June 16, 9pm, Sunday June 21, 5pm, Saturday June 22, 7pm, Sunday June 29, and 3pm, Sunday June 30. Tickets are $10 or pay what you can. The Theatre is located at 6322 Santa Monica Boulevard, Hollywood. For more information, call (323) 962-0046 or visit www.hollywoodfringe.org/projects/1311 or www.facebook.com/IfYoureWatchingThisI'mDead.