Proving that the idea of family is not simply the product of a marriage contract, Neil Simon's "Proposals," directed by Todd Nielsen for the Norris Center for the Performing Arts, shows how it's defined by the confiding, consoling, and sharing of people in close proximity.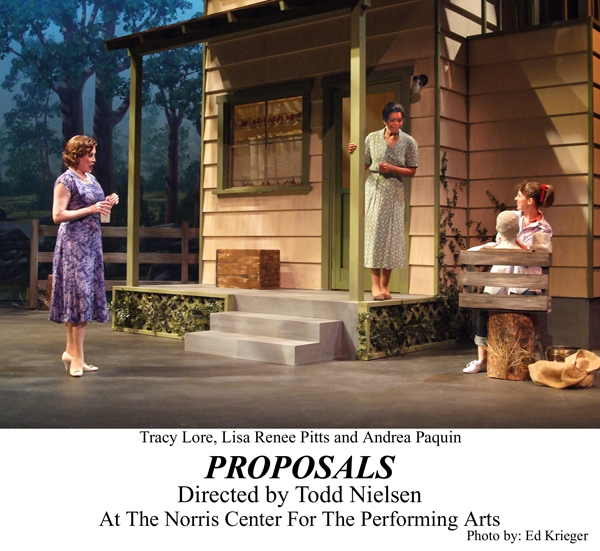 Set in 1953, the production examines the nature of marriage proposals, be they broken, severed, or disregarded. it's the story of what turns out to be the last time the Hines family convened at their resort in the Poconos. It's told by Clemma Diggins (Lisa Renee Pitts), the family's housekeeper, confidant, and North Star. From way off in the future she looks back to a crazy 24-hour span when all hell could have potentially burst loose. Burt Hines's (Barry Pearl) ex-wife Annie Robbins (Tracy Lore) arrives for a visit from France. Daughter Josie (Andrea Paquin) breaks off her engagement to Harvard law student Ken Norman (Andy Stokan). Ray Dolenza (Jeffrey Christopher Todd), Josie's one-time lover and possible soul mate, shows up with Sammii (Nicole Manly), who's nothing at all like Josie. Vinnie Bavassi (Jason Paul Evans), who glimpsed Josie for one enchanted moment in Florida, appears without notice at the front door. And, perhaps most significantly, Clemma's long gone husband Lewis Barnett (Timothy McCray) returns to try to rekindle their marriage.
Though it sounds soap operatic, the production is intimate and uncluttered. That's due to Nielsen's sure handed pacing, James W. Gruessing Jr.'s simple, efficient set, and Pitts's magisterial performance. We see that summer day through her eyes; and it's a soft, pastel day, made possible by her dulcet voice, beaming smile, and kind eyes. The love she felt for her adopted family parallels the soothing tone with which she tells the story. Clemma recounts the story to us. She takes us into her confidence, as if we accompany her on a long train trip.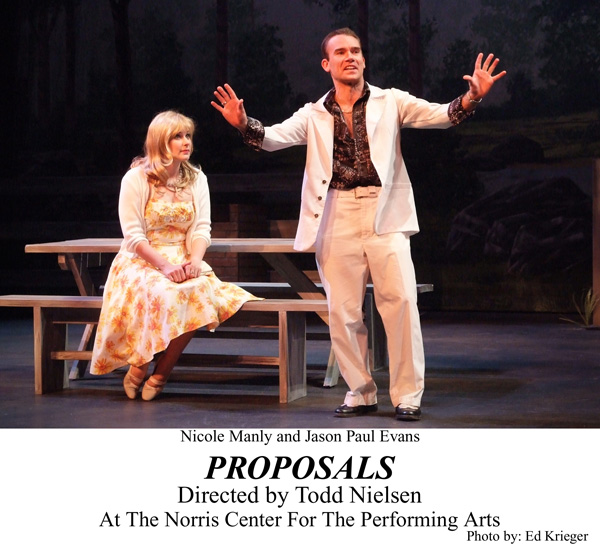 The performances are grand. Nielsen elicits great chemistry between Pitts and Pearl, Pitts and McCray, and Pearl and Lore. And we love Clemma. She hits the middle notes of Clemma's personality with perfect pitch. Not despairing, not ebullient, but more like a fireplace giving off just-right heat and glow to the audience sitting around the hearth. It is a marvel (and a pleasure) to watch Pitts effortlessly run the gamut from comic resignation to heartfelt loss. Her character feels genuine, true to life, and three-dimensional, that is to say, she radiates warmth, generosity, and compassion. We easily invest an evening in her character's reminiscences about a long-ago summer and, as a result, the story carries us through with delight and surprise.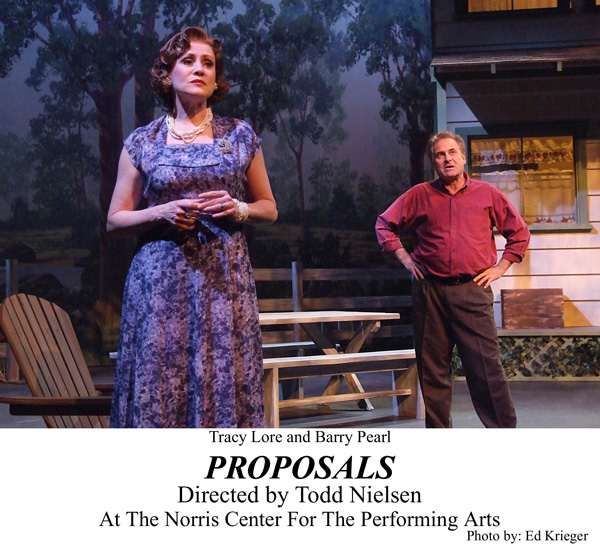 Pearl's Burt shines as a reformed albeit reluctant Type-A man, as he recovers from a second heart attack and the loss of his since remarried wife, who didn't appreciate his long hours. Like Pitts, he occupies an effective middle ground between funny (he's an inveterate eavesdropper) and poignant (after all these years, he still wears his heart on his sleeve for Annie).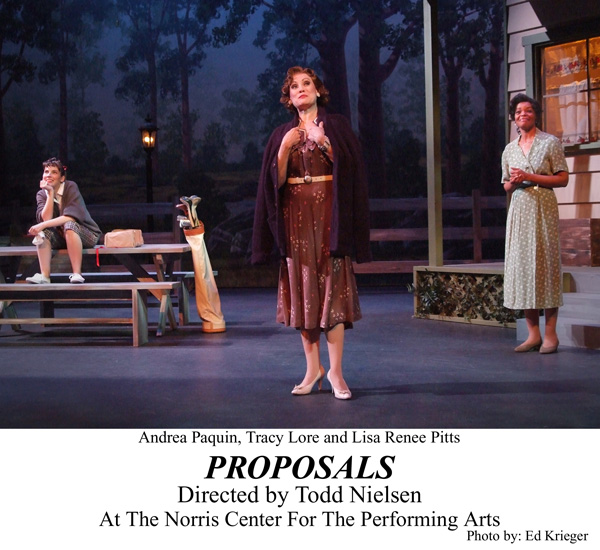 The rest of the cast nicely supported the rest of this moving production. Paquin's Josie, confused and conflicted; McCray's Lewis, a gentle if flawed husband; Evans's hilarious Vinnie, a splashy master of the malapropism; Todd's Ray, Josie's one-nighter and possible soul mate; Stokan's Ken, scorned by Josie and sadly funny on the rebound; Lore's Annie, comfortable in her new life but still torn by feelings for Burt; and Sammii, Ray's unlikely date.
Because we identify with each and every one of the characters and their issues, we leave feeling as if we've known them for years. Having watched this well-acted, well-directed production, it's heartening to realize that anything - be it marital woes, splintered families, uncertain futures, and health issues - can be managed and healed by the maternal affection of a Clemma and, yes, eventually, the passage of Time.
Performances are 8pm, Friday and Saturday, 2pm, Sunday. The production runs until February 24. Tickets are $38. The Norris Theatre is located at 27570 Norris Center Drive, Rolling Hills Estates. For more information, call (310) 544-0403 or visit www.norriscenter.com