Photos courtesy of Robert Craig
So engrossing is "Intimately Wilde" written by Terra Taylor Knudson, directed by Gigi Fusco Meese for the Long Beach Playhouse's Studio Theatre, that you forget that it's based on a true story, the events leading up to and the consequences of playwright/poet Oscar Wilde's obscenity trial. Why's it engrossing? For starts, it's an almost unbelievable riches to rags story of how John Douglas, the Marquess of Queensberry (Peter Stone), the father of Wilde's (Tim Thorn) lover, Lord Alfred "Bodie" Douglas (Ryan Michael Hartman), tried to use the legal system to break up his son's relationship with the older Wilde. (The exposure and subsequent jail time devastated Wilde, who died penniless in Paris in 1900.)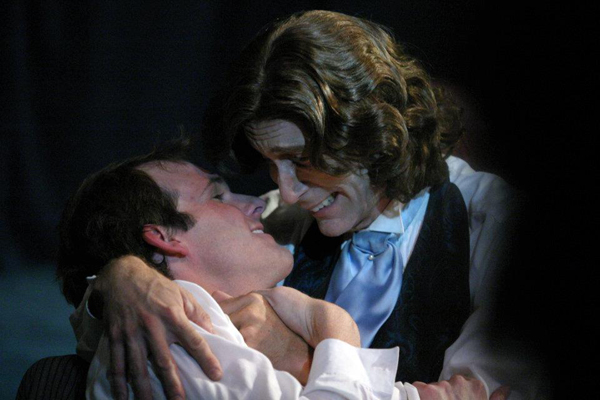 But the story would be nothing without a faultless ensemble effort. Knudson's Constance (apt name, that) nicely captured the devotion of the wife of a celebrated public figure. We have to think that Knudson grounded her character in no small part to anchor her husband's excesses; we have to also think that he appreciated her domesticity, even if he wouldn't or otherwise couldn't explicitly acknowledge it. He was devoted to her but, in an aside to the audience, he certainly didn't desire her.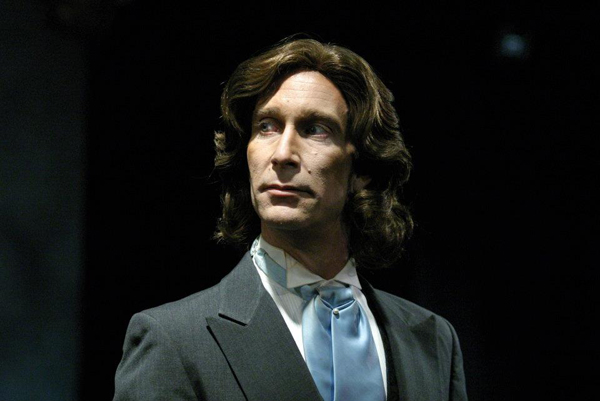 With a devilish glint in his eyes (Think Neil Patrick Harris's Barney in "How I Met Your Mother"), Hartman's Bosie cleverly contrasted his all in, anything-goes attitude with the compartmentalized approach of the more mature Wilde. Balancing a domestic life and an ascending literary career with his secret life with Bosie, Wilde had more demands on his time and, as a result, that much more to lose. For Bosie, the relationship seemed like a lark; for Wilde, as it turned out, it was a matter of life and death.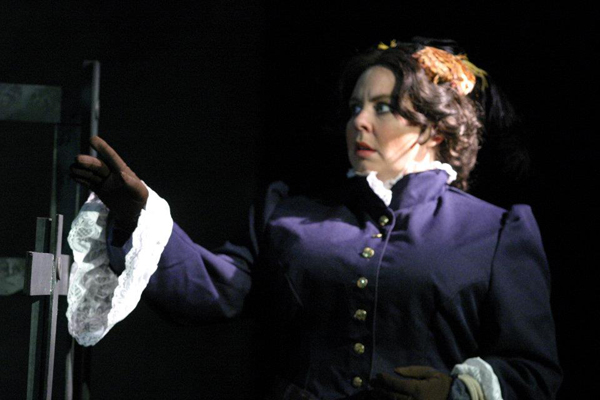 If Knudson and Hartman were excellent in their characterizations of Constance and Bosie, then Thorn's embodiment of Wilde was stellar. His Wilde presented us with all the facets of a complex and contradictory man. He loved the limelight and all the trappings that his fame brought him (I'm sure there's a causal relationship between the two). And yet he was also a private person (his devotion to both his home life and his discipline to his work were exemplary). With his insights into the human comedy, he could be profound and yet, when he testified in court, he could, to his detriment, be downright supercilious. He could be giddy and elated when he first saw Bosie and he could be morose and despondent, as in the opening, extended scene, in which he rails to the audience against the circumstances that laid him low.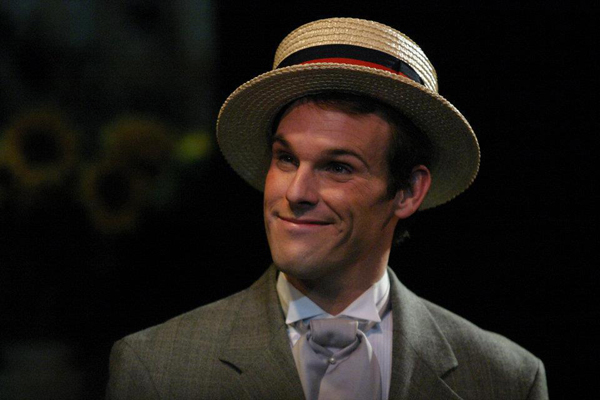 Needless to say, the character required nuance, compassion, and breadth and, delightful to report, Thorn delivered them by the bushel. By the end of the story, we felt for Wilde, irrespective of what we felt about his attraction for Bosie who, by the end of the story seemed more feral than lordly. Thorn made him believable and incredibly human to such an extent that, despite a contextless opening scene and an overlong second act, we were mesmerized by this brilliant though tortured man's descent from fame and riches to disdain and penury. Wilde's desire throughout the story was to vent and, given his fine command of the English language and his keen insight into human nature, vent he did, to our immense enjoyment.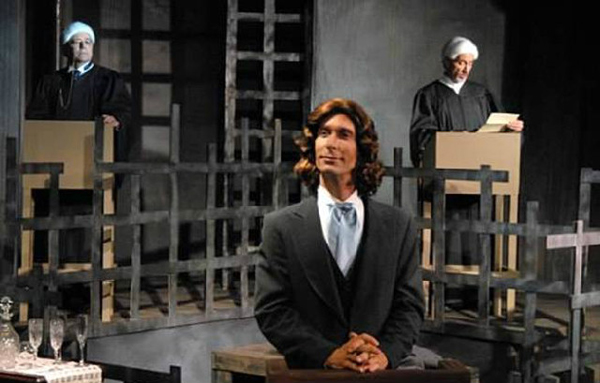 Performances are 8pm, Friday and Saturday, 2pm, Sunday. The production runs until January 27. Tickets are $14 - $22. The Playhouse is located at 5021 E. Anaheim Street. Long Beach. For more information, call (562) 494-1014, ext.1 or visit www.olioheatreworks.org.