Photos courtesy of Nancy Hickey
That "Old Black Magic" has got me in its spell. The haunted musical one, that is, written and directed by Terra Taylor Knudson, with music and lyrics by Knudson, Lauren Nave, and Andy Zacharias, and produced by Olio Theatre Works at the Found Theatre.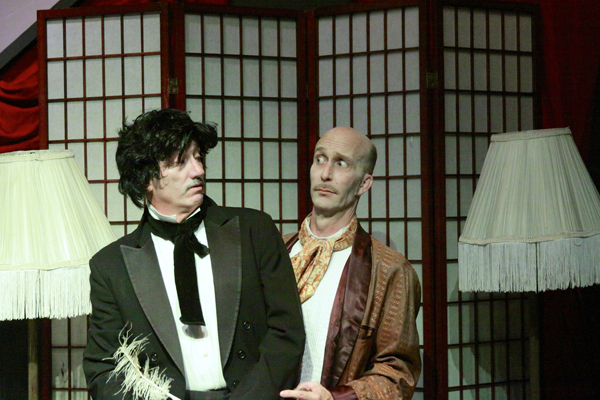 It takes place on the night of the Devil's Moon, so called because the tips of a waxing moon resemble devil horns. It's set in the Bayou St. John, a purgatory speakeasy in the gothic nether world (Think Anne Rice) of Louisiana. There the spirits of the dead, through the medium of Voodoo Queen Marie Laveau (Stephanie Thomas), can vacate limbo, provided they cast away a particular piece of emotional baggage. If this production's any indication, limbo's like a dive bar: a rollicking, honky-tonk place peopled with disreputable but oh-so-interesting types. Why the hell would anyone want to leave?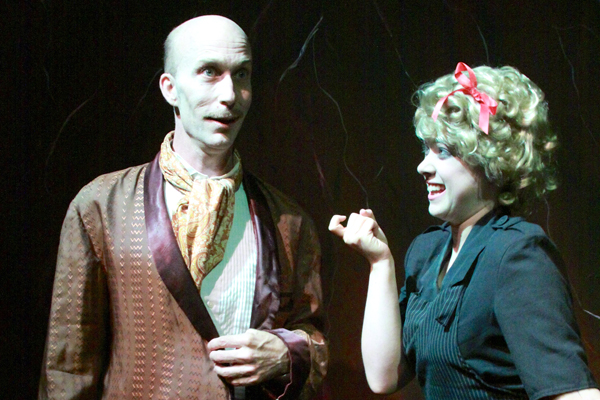 Like any good dive bar, limbo does not discriminate. The rich, the poor, the famous, the not-so-famous. They're all there. Two of them - John Barrymore (Tim Thorn) and Jayne Mansfield (Knudson) are actors. One's an architect - Stanford White (Pete Stone). Two are businesspeople - Harry K. Thaw (John Schwendinger), the guy that killed White, and Josie Arlington (Lauren Nave), the local madam. One's a writer - Edgar Allen Poe (John Sturgeon). And let's not forget waitress Judy (Amy Newman), acting student Caroline (JoAnna Hubbard), Evelyn Nesbit (Rachel Baumsten), the third side of the White/Thaw love triangle, and Chelsea Camille, the speakeasy's Hostess.
.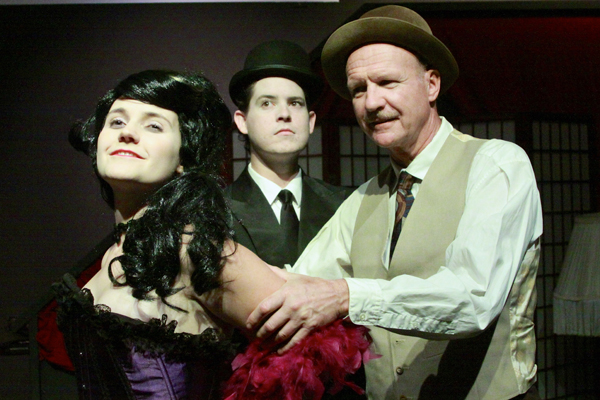 The production offers a welcome reprieve from the getting-tedious vampire-werewolf-ghost genre. It has a smart script, killer songs (three of them - "High Life", "The House that Josie Built", and "One Night, One Chance" - are exquisite.), and performances to die for. Any one of the characters could have stolen the show. Each was willful, self-indulgent, and well, they ended up in limbo, didn't they? It's to Knudson's credit that she could meld this legion of murderers, adulterers, lushes, and fornicators into a taut and balanced ensemble effort. Nave's embittered Josie (Think Jeannie C. Riley singing "Harper Valley PTA."); Thorn's lascivious Barrymore; Stone's adulterous White; Schwendinger's vengeful Thaw; Sturgeon's incestuous Poe; Thomas' Elvira-esque Marie, Baumsten's Cleopatra-esque Nesbit, and Knudson's kitten-esque Mansfield.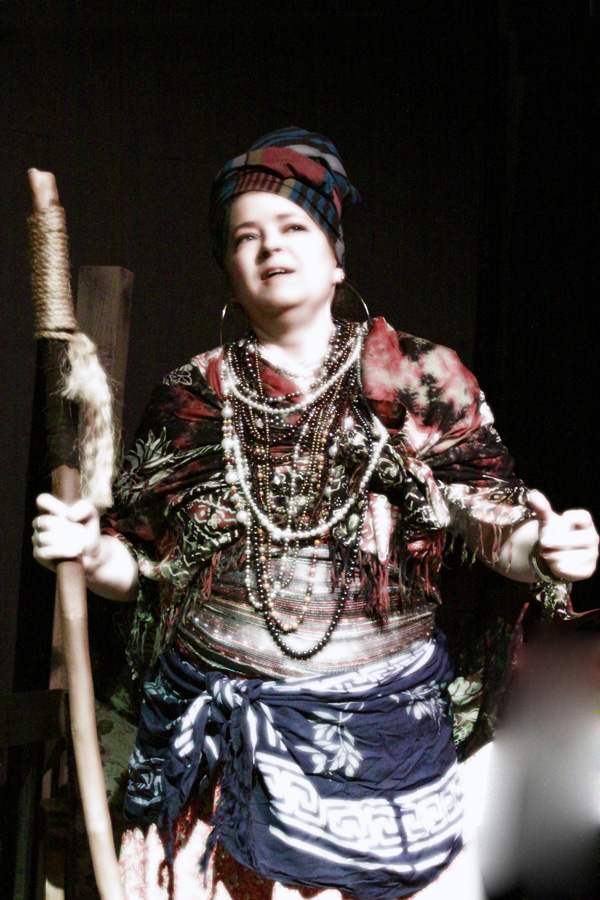 This Halloween, if you want to leave the the tricking and treating to more energetic souls; if you want something that's original, with a good story, keen performances, and fantastic songs, then look no further than "Old Black Magic." See it and decide if you agree with Billy Joel, who once crooned: "I'd rather laugh with the sinners than cry with the saints. The sinners are much more fun..."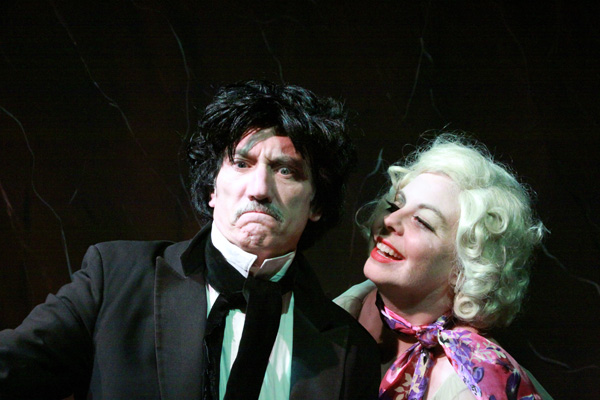 Performances are 8pm, Friday and Saturday, 2pm, Sunday. The show runs until Otober 28. Tickets are $15. The Found Theatre is located at 599 Long Beach Boulevard. For more information, visit www.oliotheatreworks.org.